Bring Your Brand to Life: Founder's Edition
Your Actionable & Inimitable Brand Strategy
in 6 Weeks
This new coaching package has been specifically designed for solo and small business owners who believe a better brand means a more successful business BUT have no budget to hire an entire branding agency.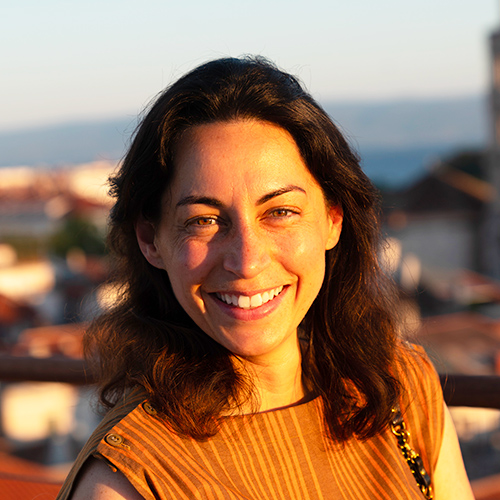 Made me go much further, much faster

Taehee's cleverly orchestrated coaching made me go much further, much faster…Thanks to Taehee, my unique brand image has done more than take shape: it has come to life!
Alexia Colson-Duparchy
Executive coach, foresight facilitator, and founder of B.right Brains Co
Before we get into specifics, I'd like to tell you about me.
I'm Taehee, Brand Strategist, Creative Director, and Founder of Making You Smile, a borderless branding agency based in Paris.
We help visionary companies build distinctive brands so they can achieve their business goals better, faster, and smarter.
AND all of our clients share one thing in common: they want to serve, inspire, and improve people's lives.
"No business is too small to build a unique, irresistible brand - even when you run a one-person company".
Taehee Kim Verney-Carron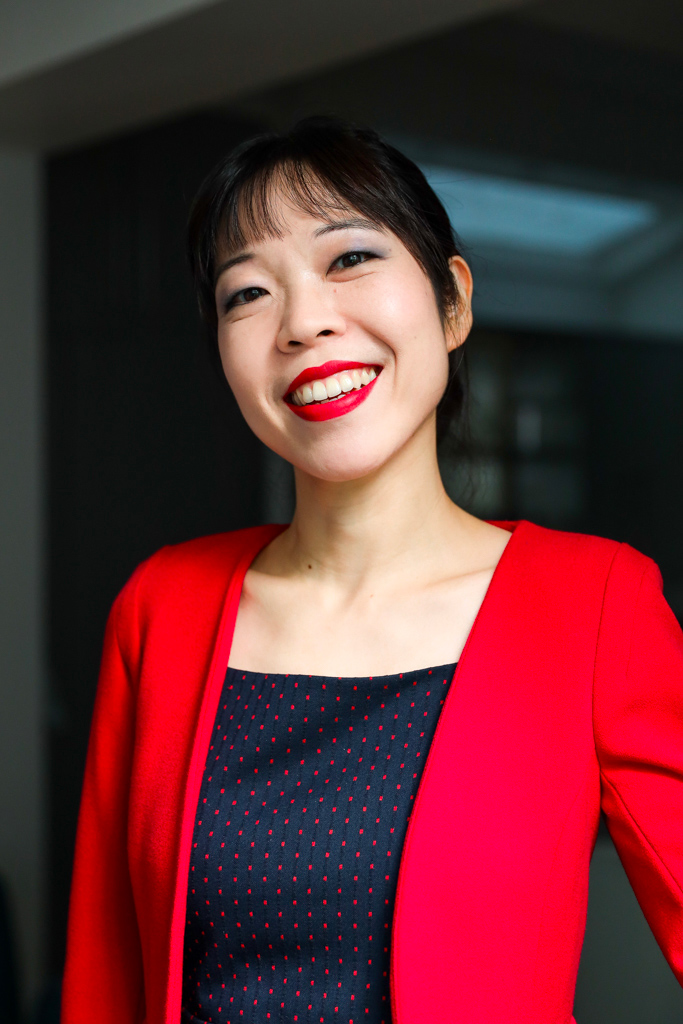 If you are the founder of a new business or have been running a small business for a while, AND if you want to build...
a brand that no one can imitate
a brand that gets your business noticed and engages the right people
a brand that empowers you to deliver your pitch with more clarity and confidence than ever before
a brand that delights and inspires your target customers so much that they're eager to be a part of it
a brand that makes your business (and yourself) grow healthily
...you might be interested in my coaching package
Bring Your Brand to Life: Founder's Edition
Your Actionable & Inimitable Brand Strategy in 6 Weeks
It's a one-on-one workshop that consists of 4 x 1h15 online coaching sessions and 2 x follow-up calls.
With this service:
Get certainty
You will get certainty on steering your brand in the right direction without getting lost along the way.
Get clarity
You will get clarity on how to attract and engage the right customers.
Get the right vision & tools
You will have the right vision and tools to make your message captivating and memorable, whether it's via online/offline visual and editorial marketing tools or through presenting your offer orally.
Feel more confident
You will feel more confident, driven, and fulfilled as you will know better what your customers want, their pains and hidden desires, and how you're uniquely positioned to really add value to their lives.
Work less, accomplish more
Last but not least, you will be able to work less but accomplish more. Bringing a clear direction to your brand strategy means knowing where to focus your time and resources to stand out among the crowd.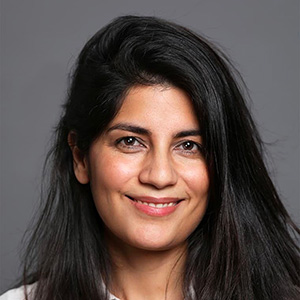 Emerge with authenticity
"I highly recommend this experience! You'll come out of the first session already with a lot of powerful insights to make your brand emerge with authenticity and strength. Even when we work in the communications field, it is important to take a step back and let ourselves be guided by pros."
Jimena Sengenes
Founder of Net Plus Ultra communication agency
Before moving on to how it works, let me share with you a metaphor I often use when describing the process of creating a great brand strategy.
You see that picture? That's me in 2015 holding my then 2-week-old baby girl.
I always tell our clients that coming up with a masterful brand strategy is a little bit like giving birth.
You conceive ideas.
You nourish them so they grow and get shaped (through user research, market analysis, personal insights, etc.).
After a final phase often filled with a mix of discomfort, uncertainty, and confusion, a clear and compelling brand strategy is finally born. And what makes everything totally worth it is that amazing feeling of holding your beautiful baby.
But now, the baby we're referring to is the ultra-clear and actionable strategy that will enable your business to stand out and attract the right customers, and leave you feeling more confident in your brand.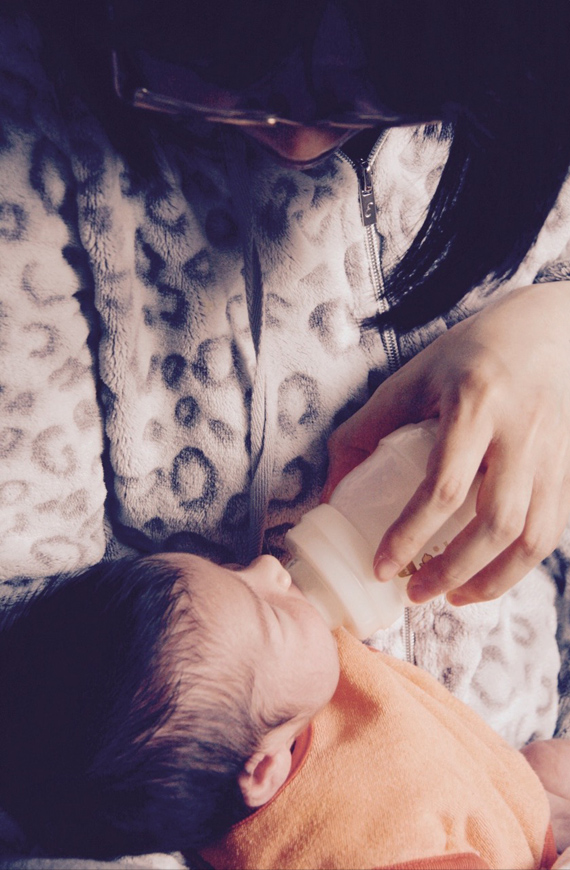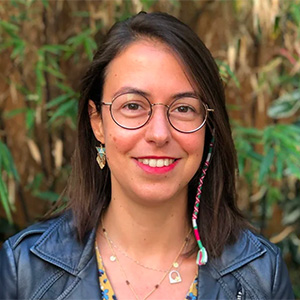 A clear message aligned with our values

Instead of simple work focusing on communications, it's a whole process with Taehee that involves reviewing the positioning of my brand and better defining my concept. Her approach and methodology allowed me to target the families most likely to thrive in my school, and to deliver a clear message aligned with our values.
Stéphanie Camine
Founder of Eclosia, a French-American Montessori preschool and kindergarten in Paris
Okay, now this is how YOU will be able to give birth to your own powerful brand strategy thanks to the package.
Bring Your Brand to Life: Founder's Edition
During 6 weeks, with my guidance and help, you will:
Conceive
(Re)establish your vision of how to differentiate your business - by identifying your unique, inimitable competitive advantage and story.
Nourish and shape
Understand how to attract your target buyers and create impact in their lives - by researching and defining your ideal customers as specifically as possible.
Deliver
Get clarity about how to align your visual/verbal/editorial identity with your positioning - by setting relevant and creative brand (and personal) styling directions.
Once you're through these steps, you will have that incredible feeling of holding a gorgeous baby in your arms.
Except in this case, the baby we're referring to is your clear, simplified, and actionable brand strategy, which you can use to make your business unique, irresistible, and powerful.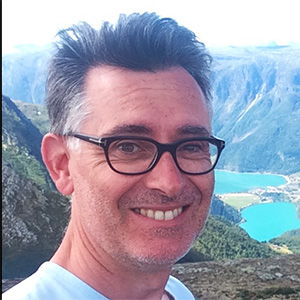 Like magic

I was looking for someone who could clear my head and its jungle of thoughts. Taehee was able to clarify what I wanted to bring to my clients and put simple words to it, like magic. The workshops with her were great. I found them pleasant and fun. When it was over, I had one regret: it was already over!
Franck Divet
IT system architect and founder of Clarsi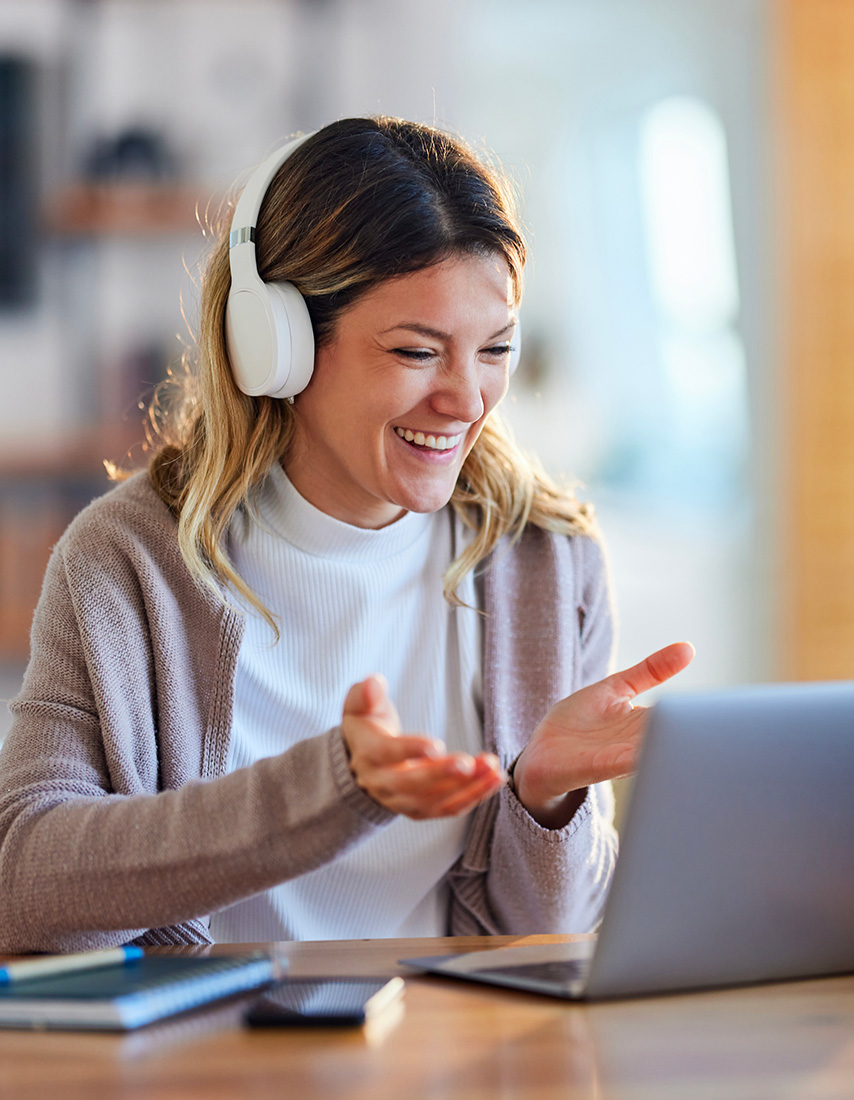 Here's how it works:
Bring Your Brand to Life: Founder's Edition
Your Actionable & Inimitable Brand Strategy in 6 Weeks
Within 6 weeks, you and I will have 4 x 1h15 online workshop sessions.
You will get tailored assignments and challenges to complete before and after each meeting.
On top of all the ready-to-use ideas for differentiation and storytelling you'll have elaborated with my help, you will get an ultra-pragmatic 2-page strategy summary after the last session.
You will also get tailored advice about your brand's visual identity to build (+ styling tips for your own personal look if you want).
You'll have access to 2 x 1/2h follow-up calls within 60 days if you want us to validate together the relevancy of specific actions you're taking.
All along this exciting journey, I will be bringing guidance, credibility, and reassurance to the work that YOU are going to do yourself.
Don't forget that, in the end, you'll be smiling down at your marvelous baby (your brand strategy) that you will have brought to life.
Whether you're just starting up or your business is already established, doing this work will help you take your brand, your confidence, and your impact to the next level.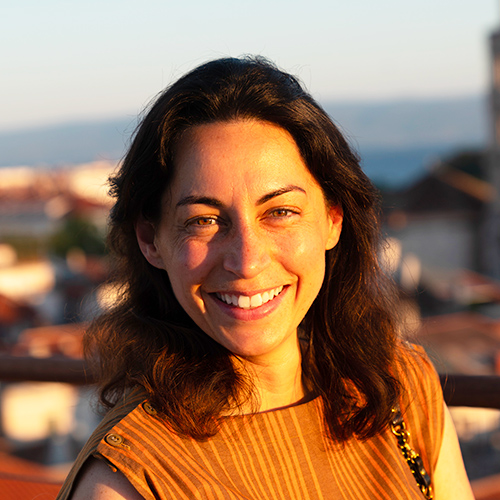 An aesthetic pleasure

I was fortunate to benefit from Taehee's unparalleled expertise in rethinking my brand.

With Taehee's help, I definitely understood what to do to reinvent my website, but that's just the tip of the iceberg. Thanks to the subtlety of Taehee's questions, her attentive follow-up, and her very well-explained leads, I was able to dive deep into my own vision of my coaching, my added value, and was also able to explore why my clients seek and appreciate my services.

It was also an aesthetic pleasure. Thanks to her knowledge in styling and artistic skills, my unique brand image has done more than take shape: it has come to life!
Alexia Colson-Duparchy
Executive coach and foresight facilitator & Founder of B.right Brains Co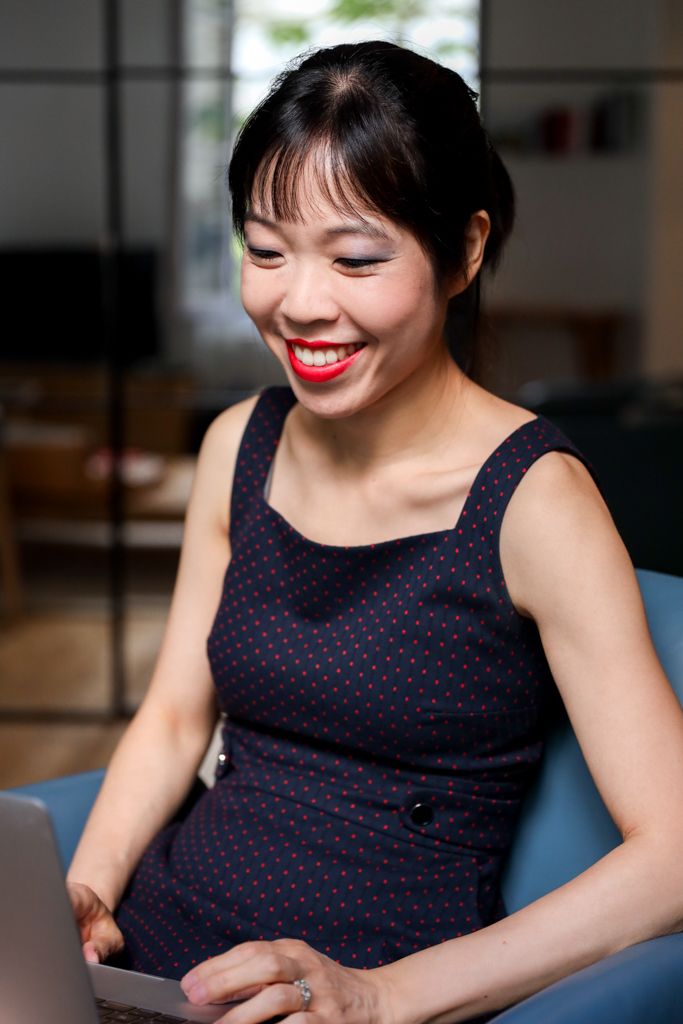 Why you should trust me
Before I found my calling in branding, I worked for many years within the marketing teams of several international groups. They include Amore Pacific, L'Oréal, LVMH, and Samsung, both in Europe and in Asia.
Since becoming a brand strategist and creative director several years ago, I've helped plenty of brand owners and agencies across various industry sectors, including coaching, consulting and advisory, cosmetics and luxury, education, healthcare, IT, lifestyle, outdoor and sports, and renewable energy.
Whether you're a B2C or B2B, having a distinctive brand can really help your business captivate attention, engage the right people, and prosper. My mission is to make branding easy to understand and accessible to every business leader no matter the scale of their turnover.
Furthermore, by helping small business owners identify what truly makes them unique, my work creates more confident smiles in entrepreneurs.
The ultimate purpose of this coaching is that each of my clients feels empowered to serve, inspire, and improve people's lives by making their business and brand thrive.
1 350€*
Languages: English or French
* Price for a solo business owner or a team of 2-3 people. If your company is larger than this, please contact me to find out the price adapted to your structure.
Shall we talk to see if we're a good fit?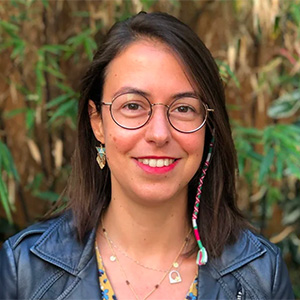 To gain confidence as an entrepreneur

What I appreciate the most is that I was supported by a professional who believed in my project as much as I do. This was exactly what I needed at that moment to gain confidence as an entrepreneur.
Stéphanie Camine
Founder of Eclosia, a French-American Montessori preschool and kindergarten in Paris
FAQs
At our agency, most of the brands we create or collaborate with come to us to do this same work. With multi-disciplinary teams or offerings, defining the brand strategy is sometimes a huge task that requires an analysis of the business plan, its competitive environment, past marketing tactics, and both critical and creative thinking about how to uncover and tell each brand's unique story.
Plus, I know that many founders feel overwhelmed when they set out to create a brand but cannot really afford hiring a whole branding agency.
Based on this experience and understanding, I wanted to offer an ultra-pragmatic "coaching" to all solo and small business owners who wish to build a strong brand for an affordable budget.
It's for small business owners who wish to build a unique and powerful brand that creates a positive impact on people's lives for an affordable budget.
However, this coaching package is NOT right for you IF YOU:
Are looking for group workshops.
Have no interest in developing or offering a solid product or service that can really solve specific targets' problems. A strong and inspiring brand isn't built with just a good-looking logo or fancy content.
Want a "Get 10K more followers in one week" or "Double your revenue in 10 days" kind of quick-marketing-tactics-and-sales-growth-oriented schemes. This is a brand-strategy coaching package.
That being said, I'd like to shed light on the fact that building a brand strategy is all about laying the corner stones of your business, which requires strong motivation and a lot of hard work (no sweat=no gorgeous baby).
However, once your branding is put in place, making the unique competitive advantage of your business clear and attractive to the right people, you have a much better chance to run successful marketing operations and boost sales, of course.
Think of branding and marketing this way: Marketing is like asking someone out on a date. Branding is what makes them say "yes."
Unlike any other services from our TEAM that we DELIVER to our classic types of clients as an AGENCY, this is a coaching offer that is provided by an individual, me, Taehee, an experienced branding expert.
This means that I will be bringing guidance, credibility, and reassurance to the work that YOU are going to do yourself.
What you can be sure about is that, whether you're just starting up or your business is already established, doing this work will help you take your brand, confidence, and impact to the next level.
I'm not only a brand strategist but also a creative director, which means I oversee the whole creative process for Making You Smile's client projects.
From creating briefs to reviewing the finished work, my role is to make sure every creative execution is aligned with the positioning the brand must pursue.
I guide and support our team of creatives working on each of the projects we drive. I ensure they come up with compelling words, visual elements, or UX that are impeccably aligned with the brand's goals.
All this to say - when I wear my hat of a coach, when it comes to visual identity, I help solo and small business owners get clarity about:
The right direction to take so as to create the right brand look
How to brief and lead their graphic/web designer so they can create magic for them
What to show on their website
And on and on
To do that, my « coachee » and I work on the following questions together during the workshops:
What should your brand personality be like in order to ensure your positioning best appeals to the right people?
What colors, types of images, shapes, or fonts should be used to express that personality and evoke the right emotions?
And what verbal elements? Tone, vocabulary, length of sentences, etc.
What are the real brand examples (tailored to your specific case) that you take inspiration from?
For example, the 2-page strategy summary that you'll get after the four workshops includes this type of advice: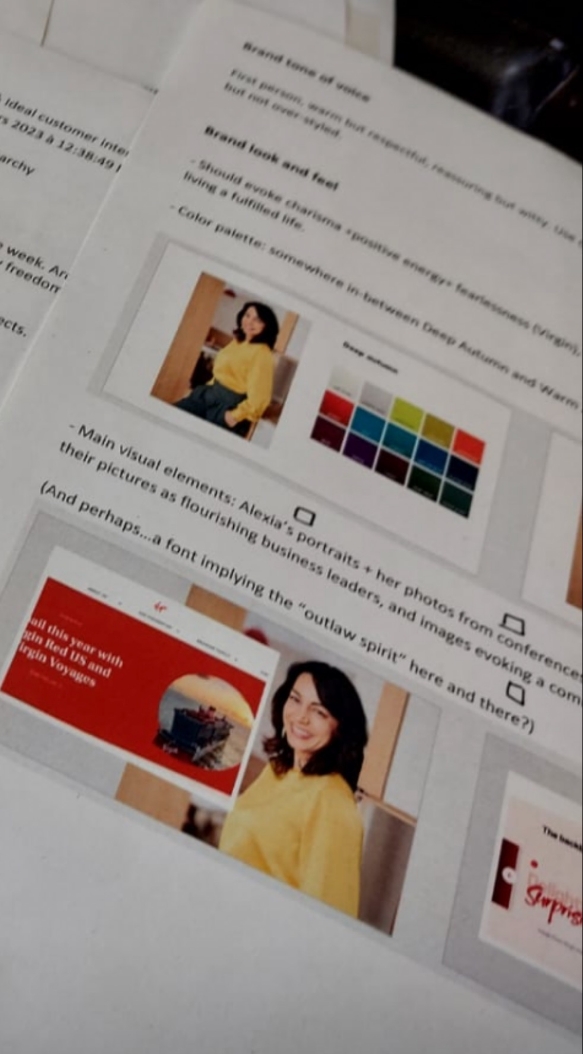 A personal styling coach is a job in its own right, and we cannot dive deep into this subject within the four brand strategy workshops. In addition, let's be clear - I'm not a professional stylist who has a track record in this field.
However, for those who really want it - I can give basic but pragmatic advice, which is subject to no additional charge.
For example, I advise about how one should get dressed in order to amplify her unique traits and strengths as well as to make her personality shine even better by creating an aligned look.
It's largely thanks to the rich learning experience I had in the makeup industry while working as a marketer and product developer that I built these skills.
The 15-minute discovery call is free of charge for everyone since it's important that we talk together to see whether we're a good fit.
Once we decide to work together, the fees can be paid in 3 installments.
30% at time of booking our 1st 1-on-1 workshop
40% upon completion of our 2nd 1-on-1 workshop
30% upon completion of our 4th and last 1-on-1 workshop
The two 1/2h follow-up calls within 60 days are offered for free
Once the coaching begins, fees won't be refundable. So please make sure you're ready to commit to doing this work with me before booking the first session.