What we did:
Brand strategy
Verbal identity
Tone of voice
Website copy in English
Web design (Adobe)
Web development (WordPress)
Challenge
WPO is the leading independent provider of renewable asset management solutions in Europe. From turnkey software to bespoke specialist services, WPO delivers a range of critical solutions.
When WPO decided to create a new website to better reflect its evolving position as the industry's key player, the team turned to Making You Smile.
Solution
After thoroughly analyzing what makes WPO unique, we decided to evolve its image by infusing elements of confidence and positivity into its website. In addition, WPO is also highly recognized by its clients as a competent steward that quietly but impeccably manages their assets. With this in mind, we developed a design concept and tone of voice that bridge the gap between the powerful and positive image WPO needed and the elegantly discreet touch it provides for its customers.
As part of the website, we were asked to create a dedicated webpage for Dashboard, an innovative asset management software developed by WPO. We knew we had to look beyond our brief for a design-led solution that elegantly and effectively laid out its features. It meant positioning Dashboard as the industry's most powerful asset intelligence tool. To do this, we crafted the webpage copy around one core idea – as the only existing platform developed by renewables experts, Dashboard can help any type of renewables professional to "stay ahead of the game".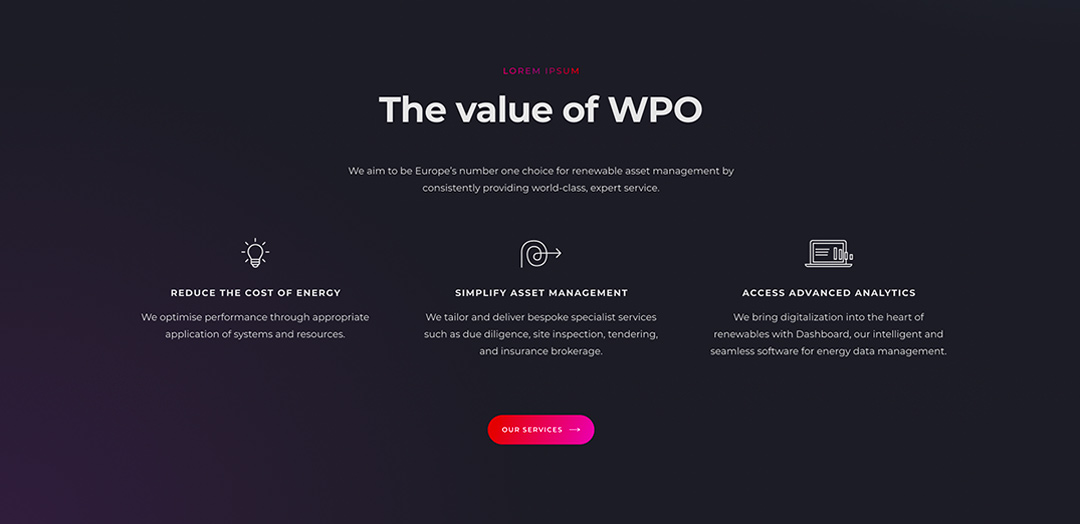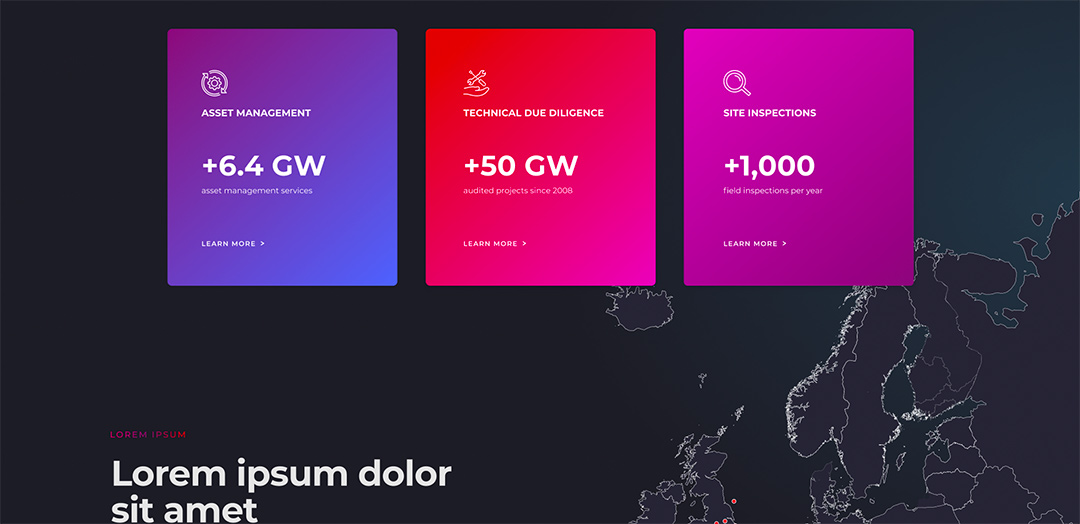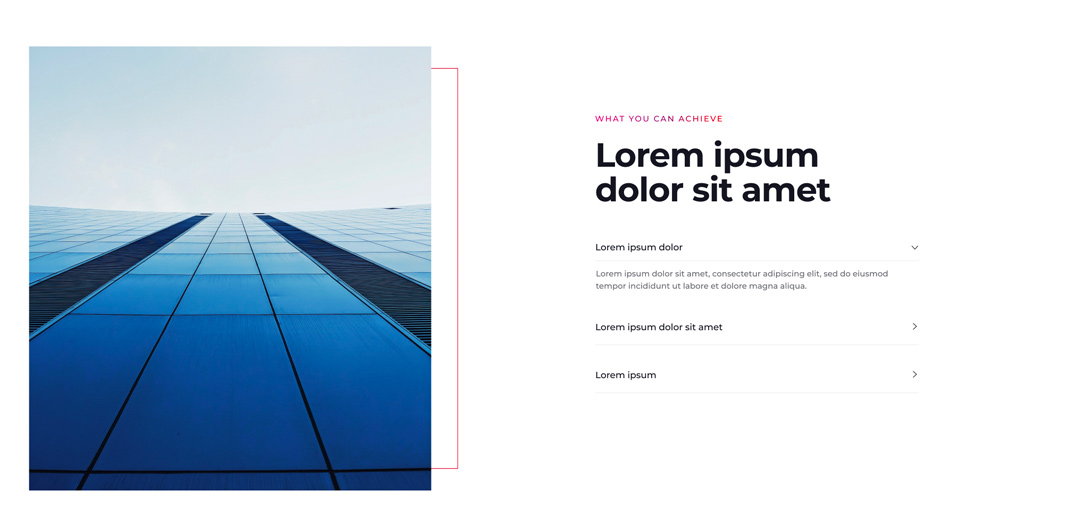 For this design revamp, we explored various approaches based on the brand's existing visual styling elements.
We also tried to reinforce the brand positioning by introducing the dynamic contrast of the dark and light themes.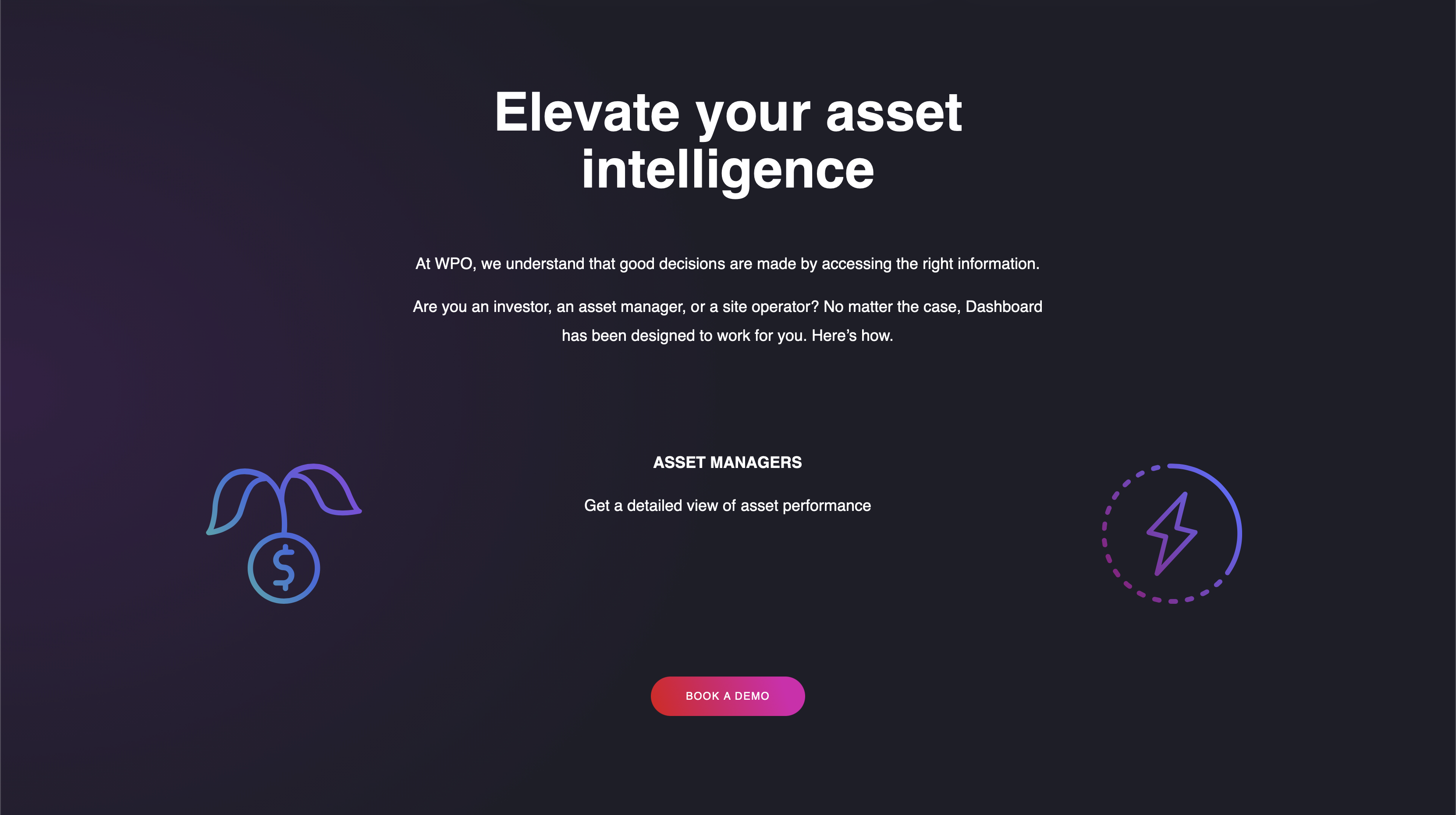 WPO Dashboard's block presentation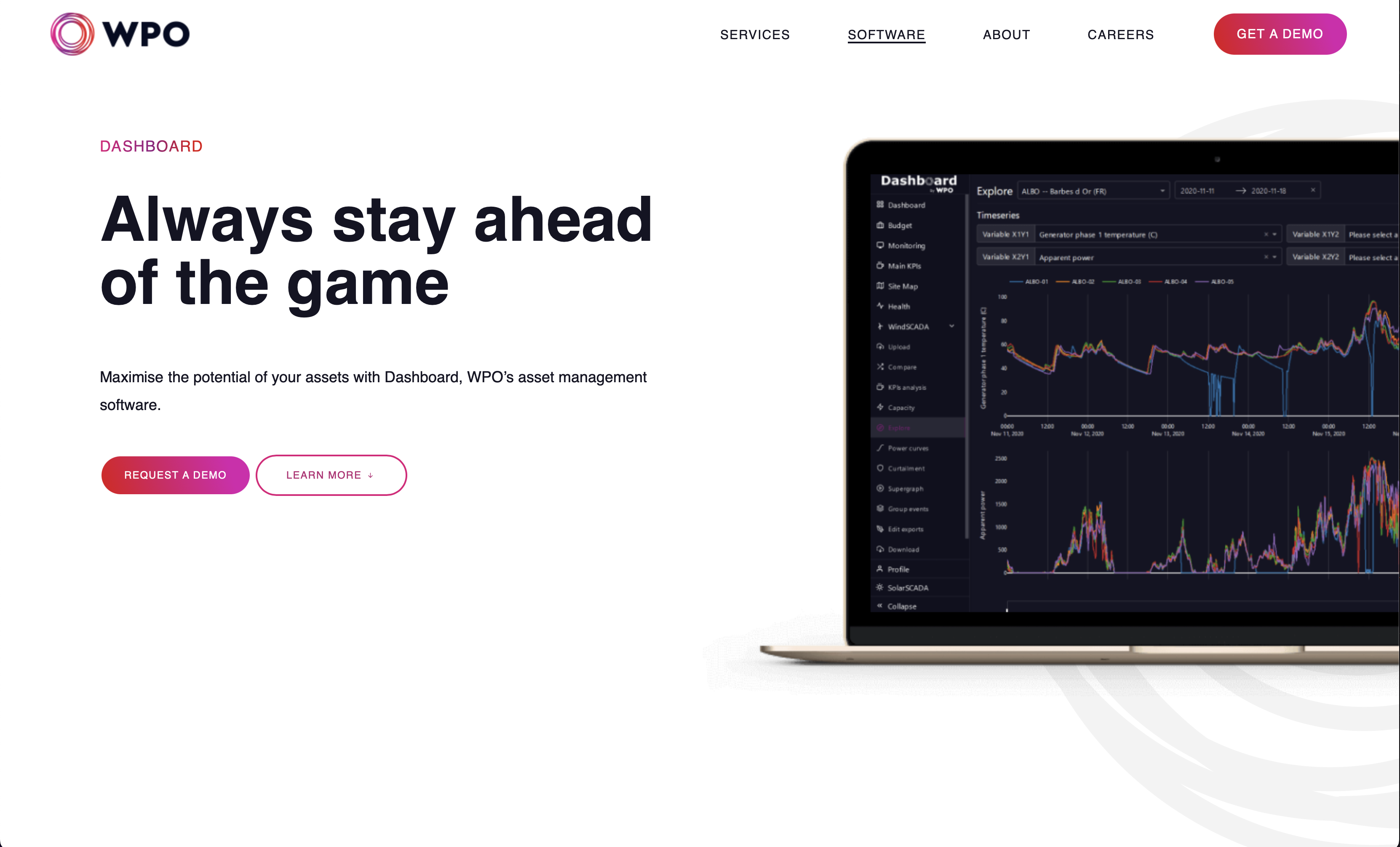 Dashboard copy and landing page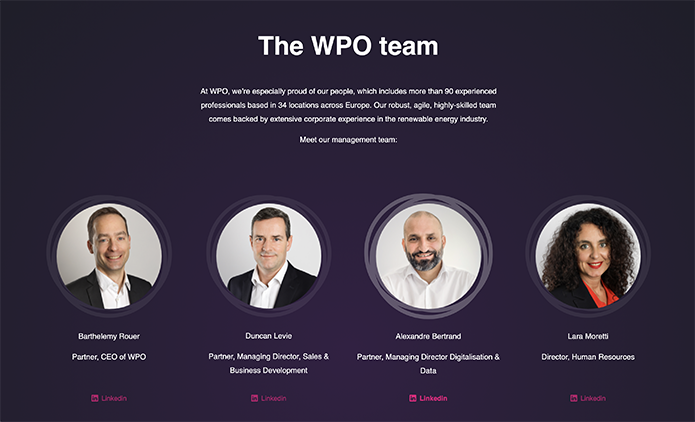 Meet WPO's managing team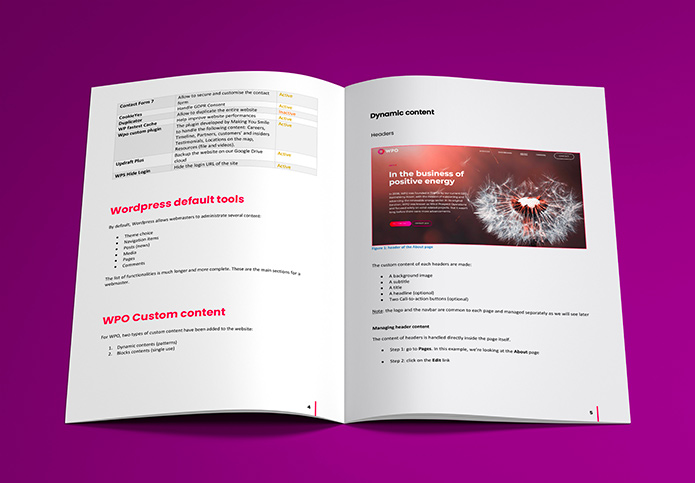 Website guidelines and documentation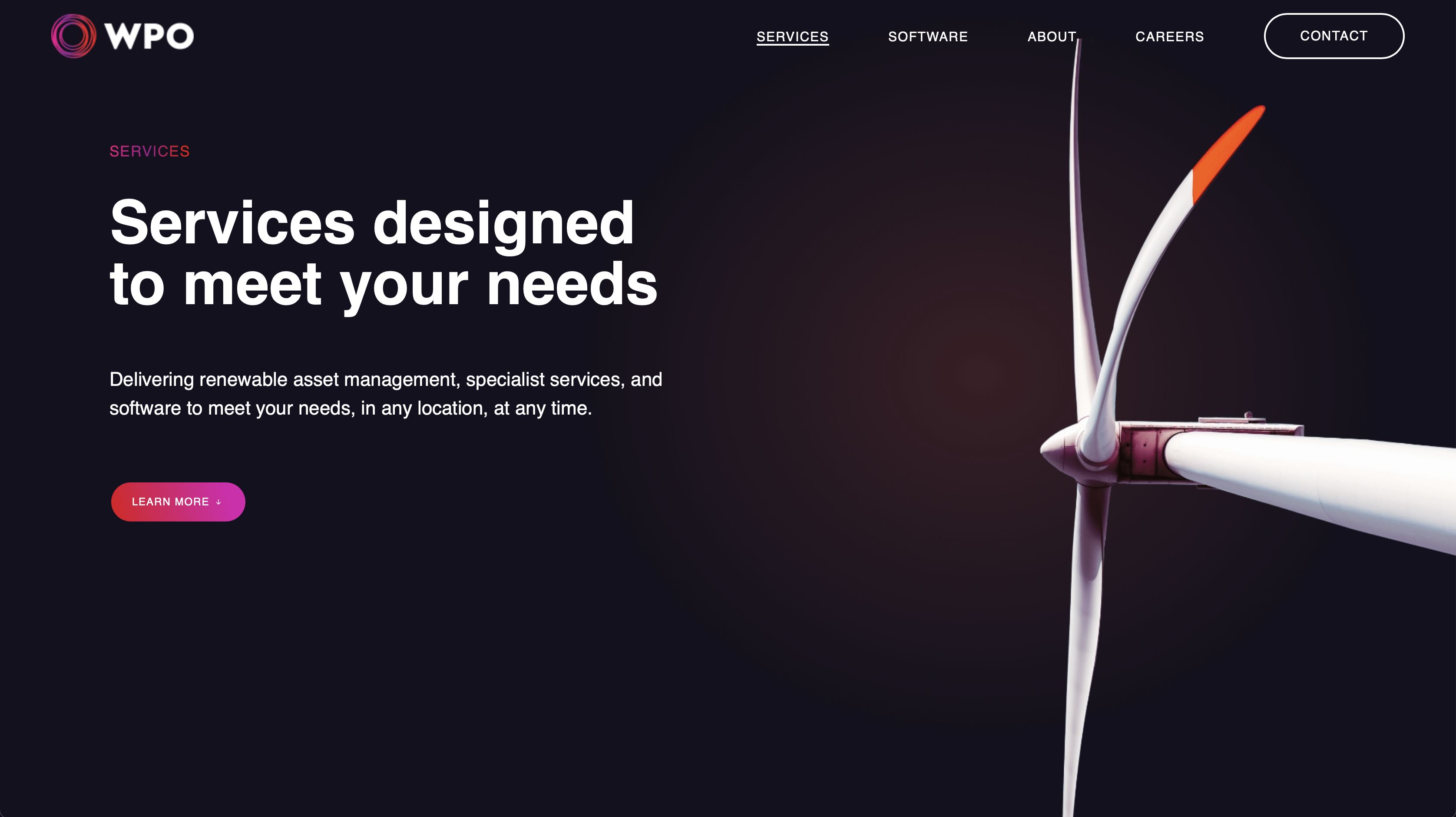 Header of the "Services" page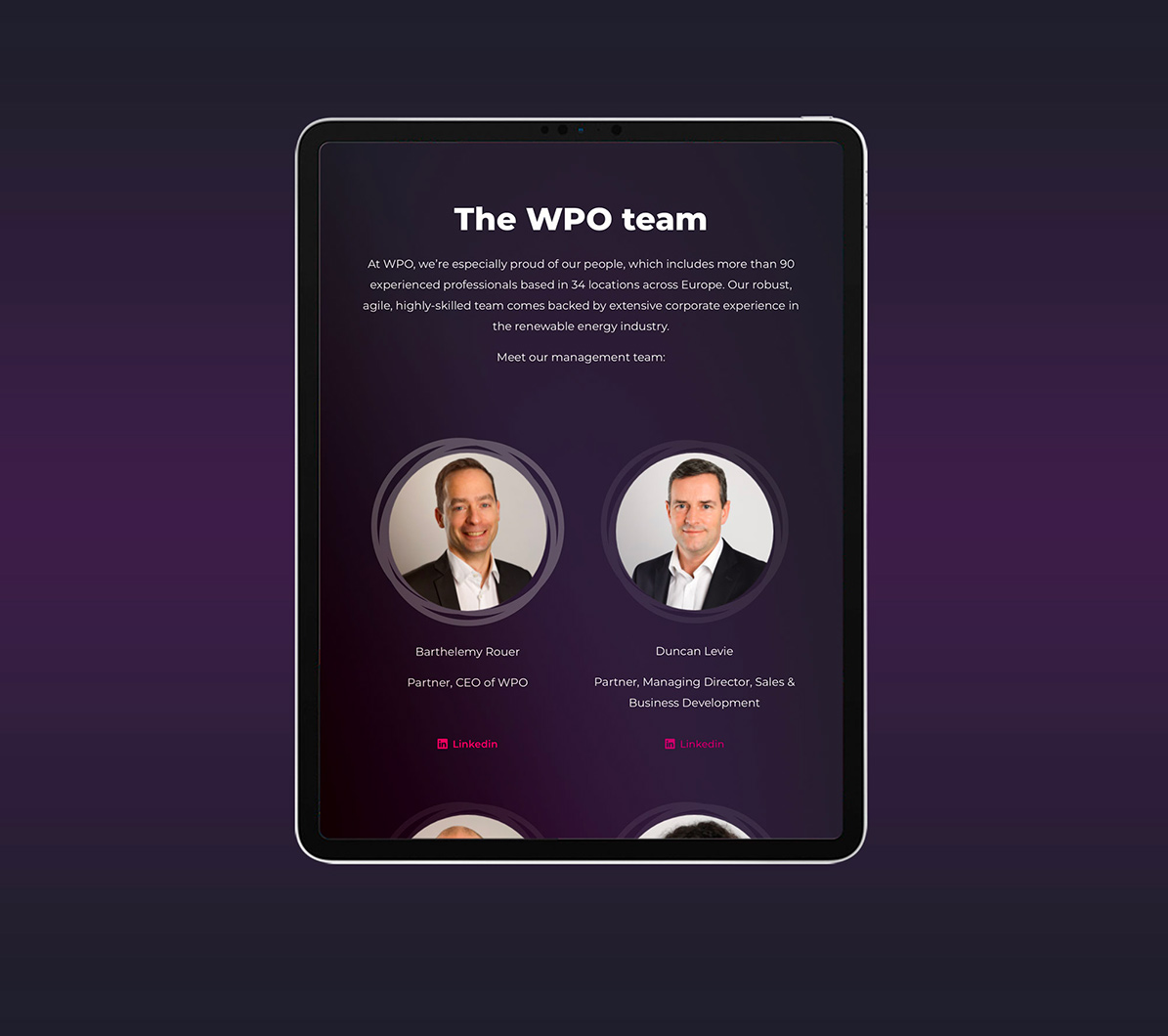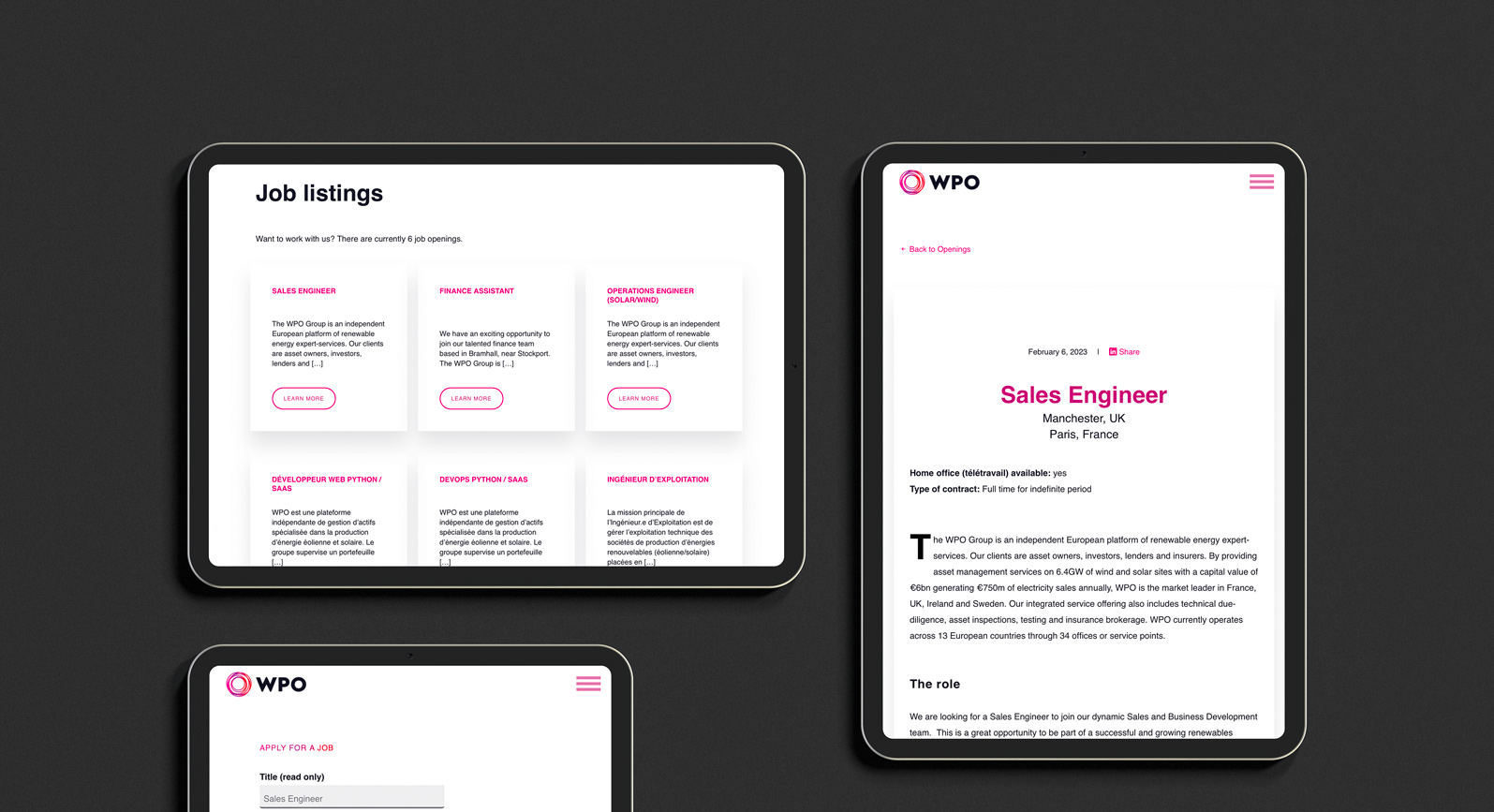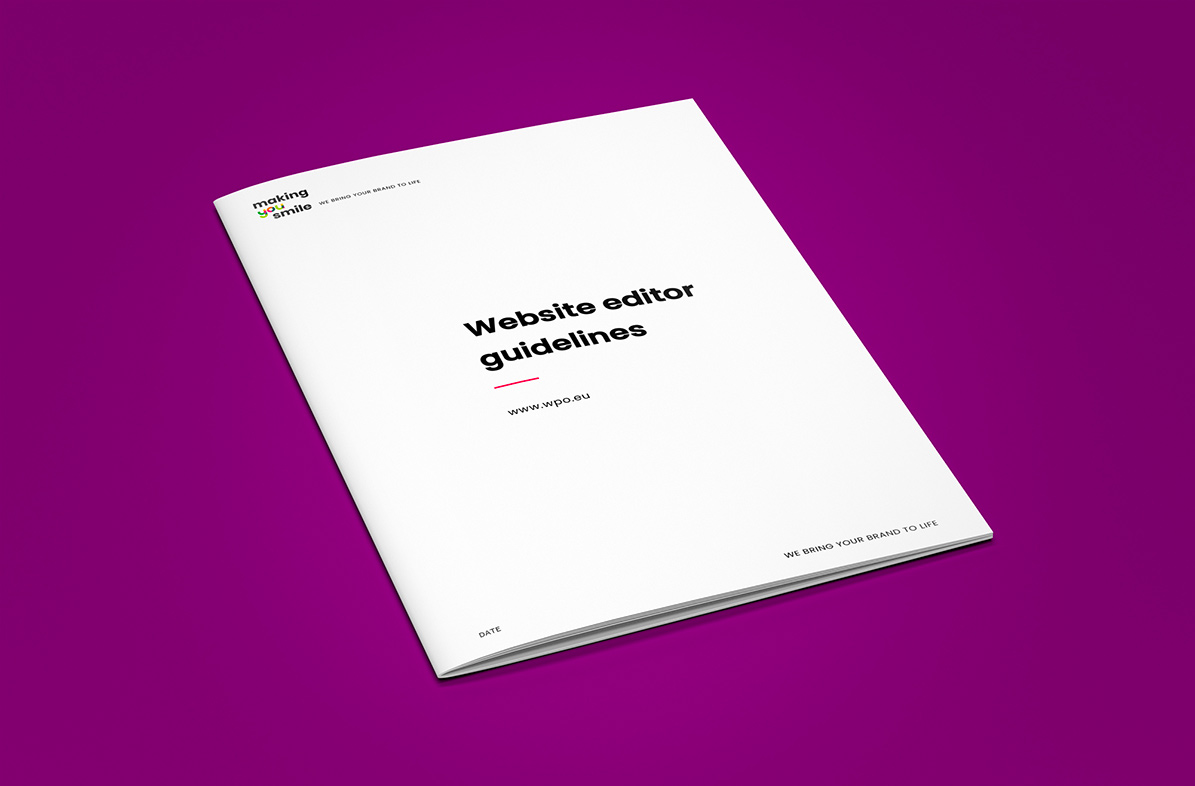 Barthélémy Rouer
CEO, WPO
Creativity, smooth communication, on time and on budget
Absolutely delighted by Making You Smile's work on our new corporate website. Friendly atmosphere to unleash creativity, smooth communication between marketing and IT staff, project delivered on time and on budget, and last but not least, we now have a robust back-end to ensure both the integrity and maintainability of our website with time.
Having their team of experienced English-speaking copywriters by our side to create or edit content, right here in Paris, was also a real plus.