Branding VS Marketing: The Difference Explained
#Branding
#Marketing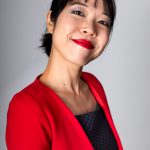 By Taehee Kim Verney-Carron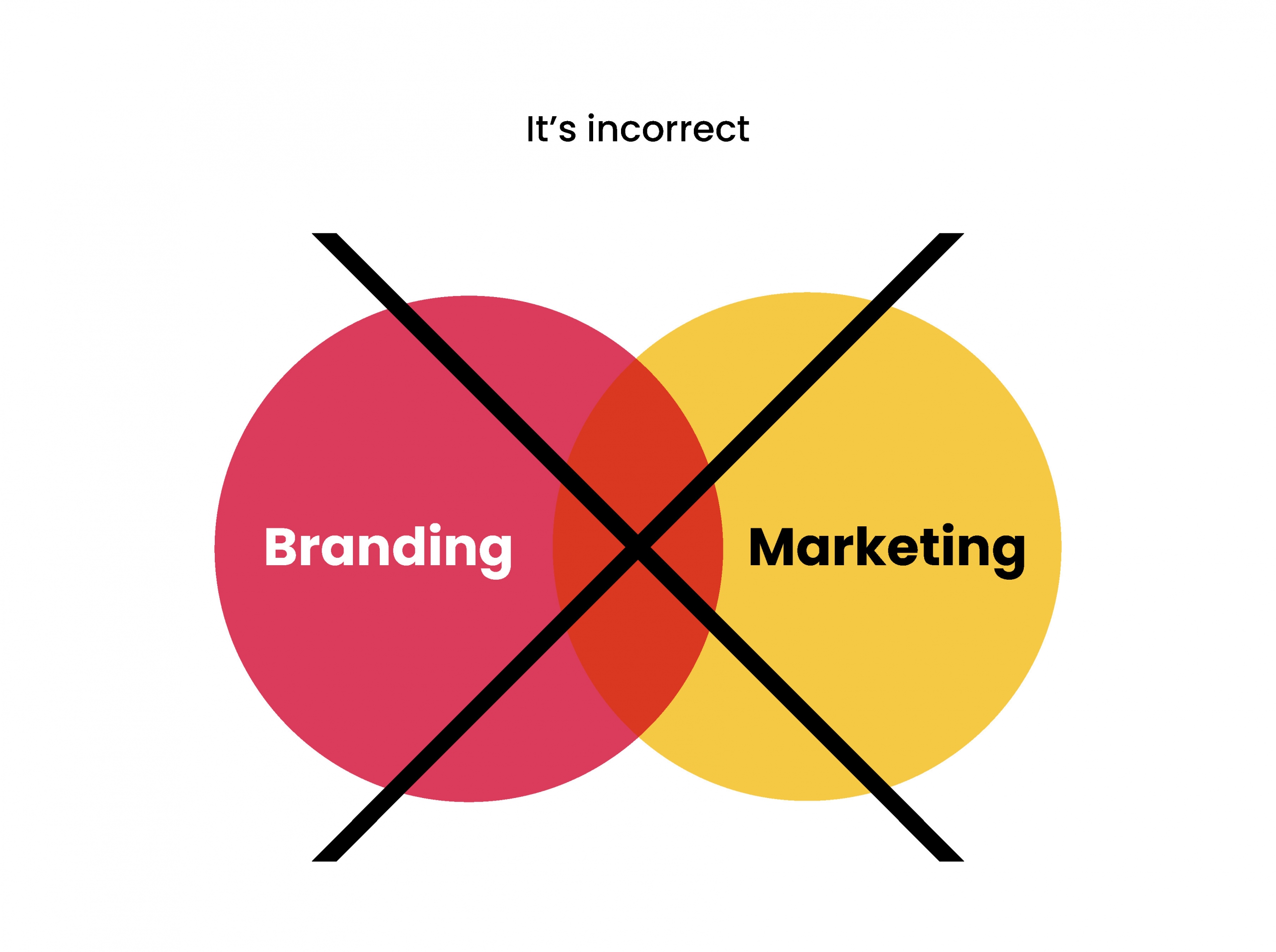 As a branding agency, we know just how misunderstood the relationship between branding and marketing can be.
When we explain that we help companies and high-potential entrepreneurs put an end to pointless marketing expenses by guiding them through the journey of building a solid brand instead, people are often surprised.
But the reality is that by developing a coherent brand strategy, our clients can finally focus their resources, including marketing-related investments, in more beneficial ways.
Upon explaining this, people might ask…
What is the difference between branding and marketing?
Or they make an assumption, questioning…
Isn't branding a part of marketing because it's related to the design of the logo and the visual communication?
Due to these misconceptions, we felt it would be beneficial to clarify the definitions of branding and marketing and the relationship between these two.
Hopefully by the end of this article, you will have a better idea of how branding and marketing interact with each other, and may even be able to explain it to your friends, colleagues, or clients.
Branding and marketing – definitions
What is branding?
To understand what branding really is, it's first necessary to understand what a brand is.
A brand is an identity.
Your brand is the identity of your business, expressed to your target audience in a repetitive way.
Jeff Bezos, the founder of Amazon, is often quoted when it comes to defining what a brand is. In his words, "Your brand is what other people say about you when you're not in the room."
While we partially agree, we think there's more to it.
Your brand is the idea or image that people come up with when they think about you, whether you're in the room or not. That's because first impressions matter. Our perceptions of a brand begin to take shape from the moment we're exposed to it, not only after we've processed it.
Then, what is branding?
Branding is the strategy and process of building a brand, elaborated and executed by companies to help their target audiences identify their products or services, and give these people a reason (rational and/or emotional) to buy from them instead of their competitors.
You build a brand by constantly and consistently communicating the identity to your target public. And this identity is shaped and reinforced by the characteristics, features, and benefits of your offer as well as the values, purpose, and vision that your organization stands for, expressed across your different customer touchpoints.
These can be the brand name, logo, products, price positioning, mode of distribution, your website or social media, and staff or organizational culture, to name a few.
Now you understand that branding goes way beyond design and communication (look out for our forthcoming article on this topic).
Branding drives and is in everything you do, including marketing.

What is marketing?
Marketing is a set of strategies and tools that you use to actively promote and sell your product or service.
It's all about putting the right product at the right price, with the right communication, in the right place, at the right time.
Think about the famous marketing 4P mix.
Product
Price
Place (distribution)
Promotion (SEO, advertising, campaigns, sales calls/emails, POS materials, etc.)

Marketing is all about putting the right product at the right price, with the right communication, in the right place, at the right time. (Think about the 4P mix)
Marketing is more tactical as it's directly related to generating sales. Marketing actions can be planned on for the short-term or even done on a one-off basis while branding is an on-going commitment made at a whole company level. You certainly know what a "marketing calendar" is. But you haven't heard about a "branding calendar", have you?

How do branding and marketing interact with each other?
A brand strategy should be defined first and reflected in the marketing mix. When done right, all marketing initiatives are supposed to reinforce the brand positioning.
In other words, branding directs marketing, and marketing supports branding.
For example, when you place a point-of-sales material in a supermarket chain to generate traffic to the shelf where your new product is placed during the first month following the launch, you're marketing.
Meanwhile, what kind of retailer you choose to work with to distribute your products is influenced by your brand positioning strategy.
Imagine that you're a brand that manufactures a 100% organic, upscale baby milk. You'd select the stores aligned with your positioning not only to nurture your brand image but also because that's where your target customers are likely to shop.
Also, how you design the visual aspect of this POSM and what message to put in it is dictated by your branding.
Then, how does marketing support branding in this example? Thanks to this initiative, your brand has one more chance to express its identity to your target audience.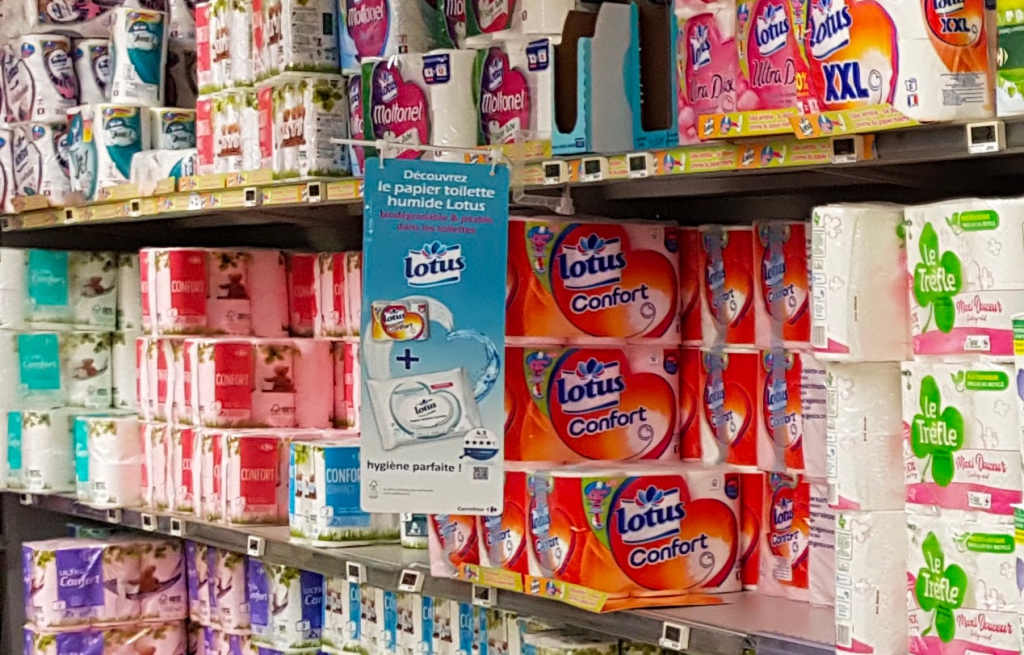 Marketing is a subset of branding
To sum up, branding is a company-wide commitment and steers all of your strategic decisions and daily operations, and marketing is an important part of branding.
This being said, the relationship between branding and marketing defined as below isn't really correct.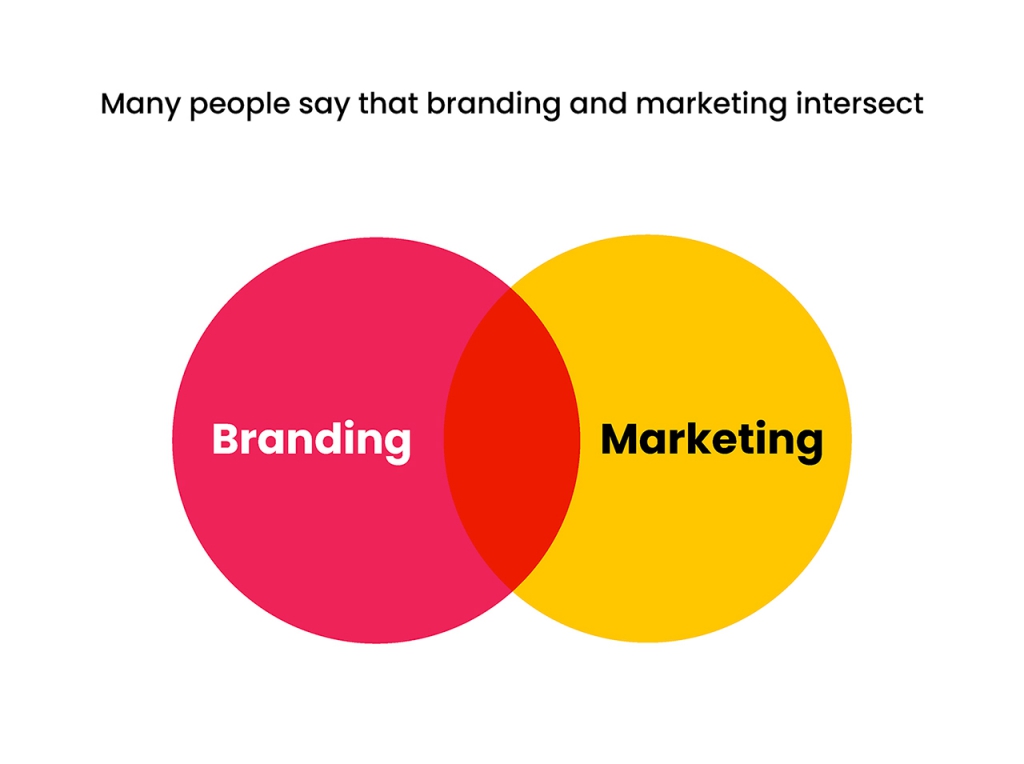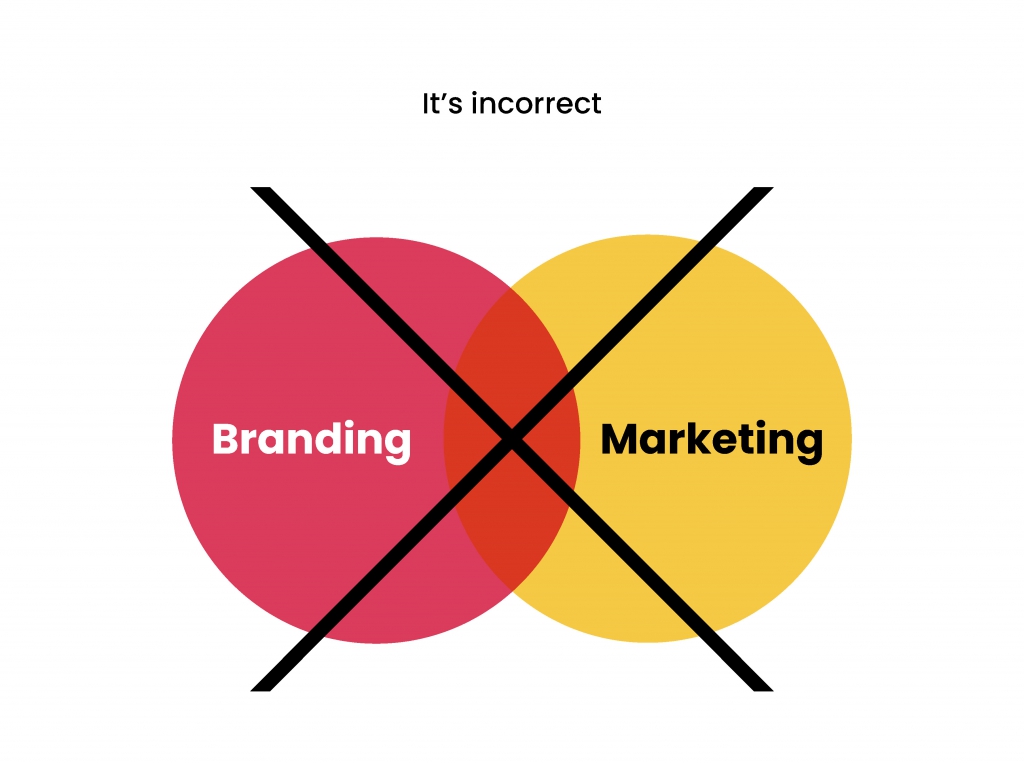 Instead, it should be: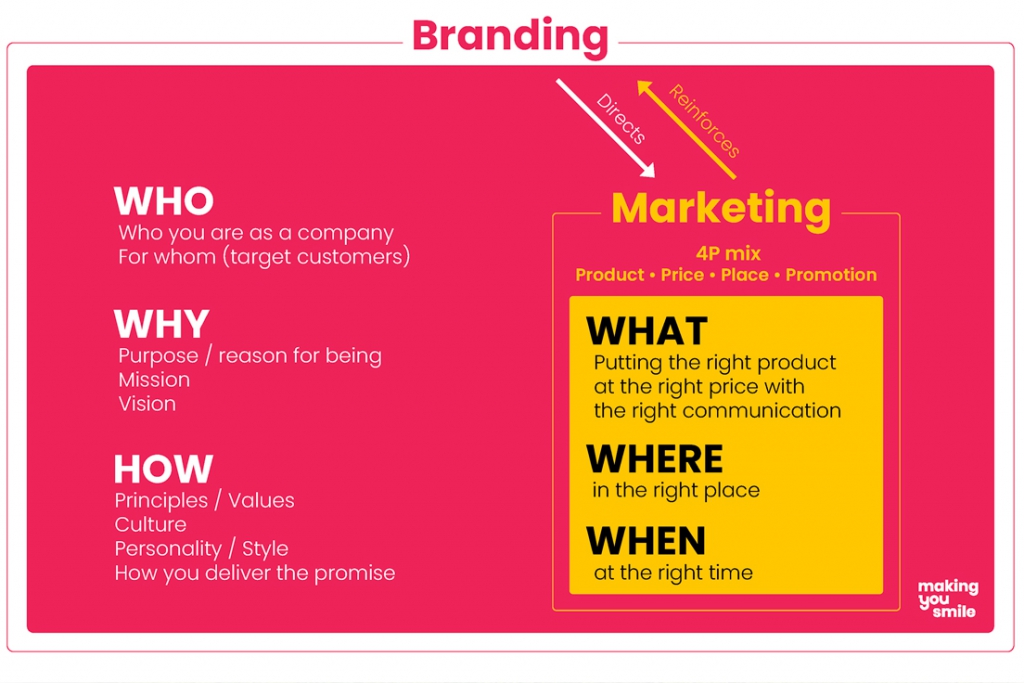 We hope this article helped you have a clearer idea of what branding and marketing are and how these two work together. If you have any input, please don't hesitate to share your thoughts in the comments below.